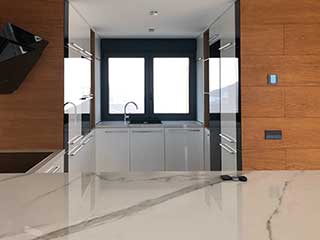 Custom Window Coverings for Any Space
As a local source for custom blinds and shades, we offer architects, interior designers, property managers, and residential customers from all around Danville the best window treatments for their needs. With custom designs for Roman shades, motorized blinds, and even curtains and draperies, we match each customer to custom window coverings.
Versatile Blinds and Shades for Indoors and Outdoors
Our wide range of available covering solutions for outdoors and indoors allows for a lot of versatility. That means customers can customize blinds and shades to sport the designs, colors, and motorization features they want.
Motorized Shades: Protection and Décor Rolled into One
Our custom made motorized shades offer protection and décor rolled into one. Talk to Danville blinds installers in your area to learn more about our shading solutions.
Contact Danville Blinds & Shades for a Free Estimate
The Danville Blinds & Shades team is waiting to help you with every question. So book a free estimate to get recommendations and quotes on any blinds or shades you want.